In the Neurological Institute of Guatemala, we promote the integral development of people with intellectual disabilities and autism.
People who have these conditions face different social and environmental barriers that make it difficult to achieve their full and effective participation in society. Our objective is to provide professional services of special education and therapies to enhance their abilities and skills, in order to achieve their full social inclusion, improving in this way their quality of life and that of their families.
Join me and together we will overcome our challenges each day
Give hope and opportunities starting from Q25 a month
Understanding intellectual disability
Intellectual disability is currently included according to the (DSM-5) Diagnostic and Statistical Manual of Mental Disorders, under the classification of Neurodevelopmental Disorder. Intellectual disability includes a deficit in intellectual functioning, a deficit in adaptive functioning and could begin in the period of development. Among the characteristics that intellectual disability might present alterations in some cognitive processes such as reasoning, problem-solving, planning, among others, as well as some difficulties in adaptive functioning that enable one to attain social and cultural skills that permit personal independence and social responsibility.
Understanding the Autism Spectrum Disorder
Autism Spectrum Disorder is included in the DSM-5 as a Neurodevelopmental Disorder.  It is characterized by presenting persistent deficiencies in communication and social interaction in different contexts, including deficits in social reciprocity, non-verbal communication behaviors used in social interactions and the ability to develop, maintain and understand relationships.  They present some restrictive and repetitive behavior, interests or activity patterns that are manifested through movements, stereotyped speech, etc. or an insistence in monotony, excessive inflexibility in routines, etc, as well as an alteration in sensory modulation or hyper-reactivity to stimulation.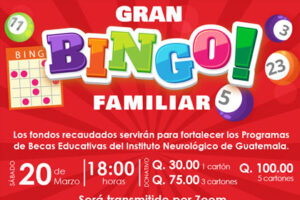 INGLES
On Saturday, March 20 the First Online Bingo took place sponsored by the NEUROLOGICAL INSTITUTE
Read More »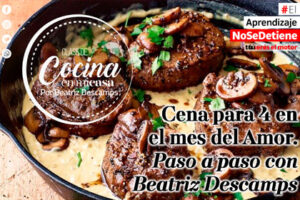 INGLES
On the 25th of February the event DINNER IN THE MONTH OF LOVE took place,
Read More »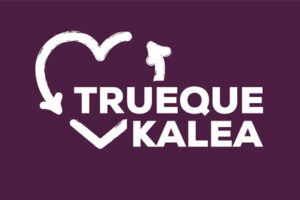 INGLES
Together we can support the scholarship programs for education and therapies of the Neurological Institute
Read More »