Educational Scholarships Program
When you sponsor a student from the Neurological Institute of Guatemala you offer access to special education and therapies to children and young adults with Intellectual Disabilities or Autism who need it. You offer them the opportunity to learn to read, share, play, participate in the school band, to be included in society, to work. You can be the motivation that moves them to overcome their challenges.
Special education in Guatemala is expensive, and in some areas of the country there is no access nor support for the children young adults with ID or Autism and their families. For this reason, the NIG was created 60 years ago, where we try to impact more and more families, offering them special education and services that they need for their integral development.
What do sponsored children receive?
• Access to high quality special education
• Supportive therapies such as: physiotherapy, language therapy, occupational therapy, sensory integration, etc.
• Psychology services, neurological attention, social work.
• Accompaniment with their school inclusion
• Preparation and accompaniment for their inclusion at work
• Support and guidance for their families
What can I expect as a sponsor?
For your donation you get a receipt duly authorized by the SAT and tax deductible.
Periodic information on achievements, advances and photographs of the child you sponsor.
Information of all our activities and/or events
And most importantly the satisfaction of providing the opportunity for our students to overcome their challenges.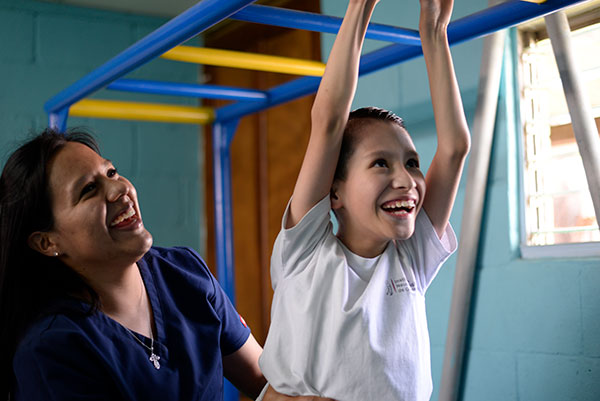 You can give a monthly donation, starting at Q. 100.00, through:
Debits on your credit or debit card
Direct deposits to the bank account of the Banco G&T Continental, No. 001 5034295-7 in the name of the Neurological Institute of Guatemala.
Option for charge at home by cash, personal or company checks.
We work with passion, professionalism, integrity and a spirit of service, so that people with intellectual disabilities and autism can be independent and attain their goals.
9ª avenida 5-51 zona 11, Ciudad de Guatemala
info@institutoneurologicodeguatemala.org
Phones
+502 24710899 | +502 24711613